MAKE SURE YOUR CHILD'S BIRTHDAY PACKS A PUNCH!
As every parent knows, few celebrations are more important than your child's birthday.
Make the occasion special at Jeff Speakman's Kenpo 5.0 Whittier!
Our birthday parties are fun and memorable, plus stress-free for parents!
Give your child a birthday that will be the pride of Whittier and the talk of the town by booking today.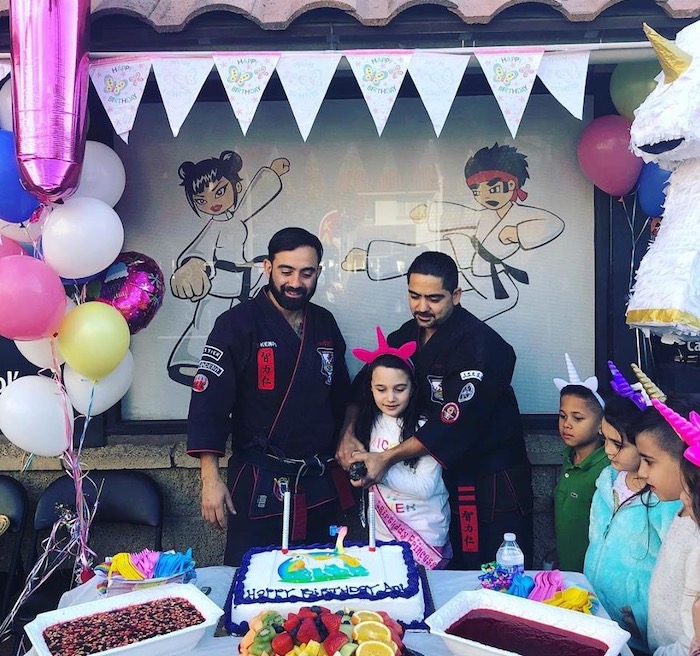 ACTION-PACKED BIRTHDAYS, 100% STRESS-FREE
Our birthday parties are fun and full of excitement.
We provide martial arts lessons and activities that will leave your child tired and happy!
No parent should have to worry over their child's birthday, so leave it to us. We'll make sure that your child's big day packs a punch!
Sit back, relax, and man the camera while our professional staff handle all the hard work.
Our birthday parties offer you:
A fun, safe, engaging atmosphere for kids of all backgrounds
Tons of dynamic activities for your child and all their friends
Professional supervision, so you can focus on making memories
Stress-free planning and execution

BOOK YOUR CHILD'S BIRTHDAY PARTY TODAY!
We are honored to help you create a memorable birthday experience for your child.
When it comes to celebrations, parents should never leave with a headache – they should leave with a smile and a camera roll full of memories.
Let's make the most important day of the year the most fun!